Advantages of Partner Program
Doors and furniture in a uniform style
Thousands of manufacturers work in the door and furniture industry.
How to choose a reliable supplier and a unique brand that provides high profitability among the others?
UNION Company is an expert with 32 years of professional experience in the field of design, modern interiors and construction. Our product – modern interior solutions: doors, wall panels, partitions, wardrobes and furniture.


GET AN OFFER
Aesthetics and design
UNION is the only company...
UNION is the only company that develops the concept of "Doors Furniture in the same style". The entire range is combined with each other in design, aesthetics and personalization, allowing you to create ready–made interior solutions with a high–quality product that is available to a wider segment of customers.
Product Advantages
Maximum door dimensions (height up to 3.5 m)..
Wide size range (door height up to 3.5 m; width up to 1.3 m). Reinforced 60 mm thick canvas and a strong aluminum door frame provide structural rigidity, increased sound insulation and moisture resistance. Aluminum edge along the perimeter of the door leaf – protection from mechanical damage and aesthetics. More than 100 finishing options. German and Italian hardware.
Quality, price and service
It was previously in the segment we selected...
Our own production with the use of European equipment allows us to create products that meet the level of world brands. The perfect balance of price, quality, design and service ensures UNION leadership in the chosen segment.
Back office support
Training and consulting of the merchant...
Professional training, certification and training for dealers. Convenient price list. Access to the configurator and electronic resources. Special conditions for the delivery of samples for showrooms.
More than 30 years on the market
We deliver the goods to different countries of the world...
More than 30 years,
the success and popularity of the brand has been due to the high quality of products, first–class brand showrooms, a developed dealer network and powerful production. Today, the company is rightfully entering the world market.
Stay ahead of trends
Conducting seminars and presentations...
UNION doesn't stop there. Striving for excellence, focusing on finding new ideas, implementing European quality standards, and constantly updating the product range – this is working ahead of trends.
Presentation standards
We design brand section "UNION Doors & Furniture" of various format: from brand corner at interior or furniture salon to exclusive mono brand showroom in business or luxury district of the city.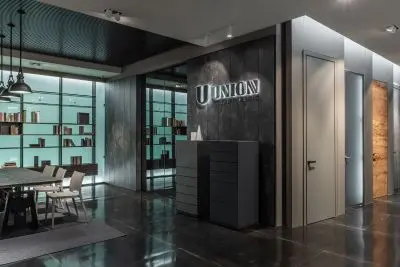 Showroom UNION Doors & Furniture
The format recommended for furniture and...
Standard and requirements for furniture and interior showrooms. Area from 25 m² : models of UNION products, doors and furniture, company signboard and price tags with the UNION logo.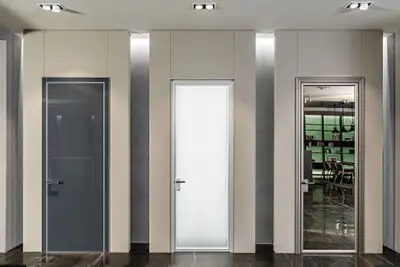 Brand corner

The format recommended for interior doors...
Standard and requirements for showrooms with doors, finishing materials and floor coverings. Area from 10 m² : sample of UNION products – doors with price tags with the UNION logo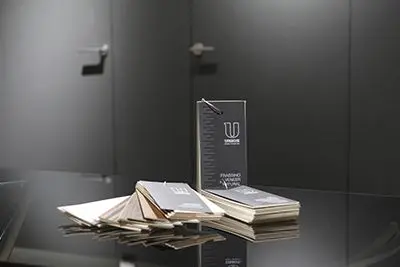 Representative
The format recommended for designers...
Standard and requirements for designers and architecture studios. Catalogs, samples of finishes. Technical and informational materials are provided by the manufacturer.
Dealer Relations Department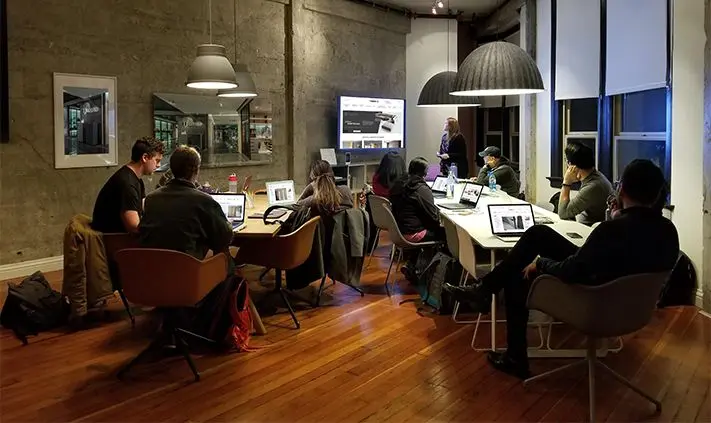 We have strenghened the UNION development by a special division – export department – to increase dealer chain across the world:
design projecting of showroom, branding;
free sales tools and samples kit (catalogs, finishing samples, promotional exhibits, POS materials, technical and service guidelines, etc.);
compeitive dealer terms and benefits;
direct supply from the manufacturer;
consulting and technical support;
offer and order assistance (personal KAM and back office);
sales skills couching and technical training;
market analysis, professional and expert networking;
promotion and advertising cooperation;
international show and exhibitions, etc.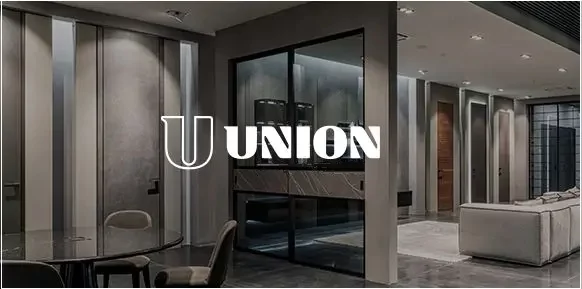 Do you want to become a UNION dealer?
It's easy! Leave the request, and our employee will contact you and help you to choose the best format of cooperation.