Europe
Shopping center "MADEX Expo Design Center" Ryabinovaya str., 41
Travel by public transport
Kuntsevskaya

(First car from the center)
Bus #610
Minibus No. 575
(to the stop "Design Center" — the former "Ryabinovaya Street, house 43").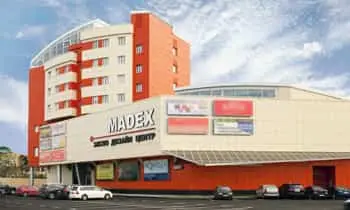 Convenient stylistic division of the exhibition into classic and modern doors
Large parking lot, cafe
The largest show room in Russia — 6,000 sq m
Monobrand showrooms of leading Italian factories
More than 700 exhibited samples
Representative offices in other cities
Saint-Petersburg
Electrosila
152 Moskovsky Ave.
+7 812 320 2032 - office
Mon-Fri 8: 00-19: 00