CORDA-pantographed drawing, modern classic
Description
Doors
CORDA-60
with 60 mm thick canvases on a hidden box in the finishes Laccato.
The hidden aluminum box is available in any of 9 possible finishes.                                                                                                                                                                  
Advantages
- Door leaf with a thickness of 60 mm, increased sound insulation. Engineering construction, frame made of double timber of multilayer solid wood + two HDF panels.
- Options for finishing the canvas: LACCATO - matte enamel.
- When the door height is more than 240 cm, a special compensation rod is mounted inside the canvas to adjust the possibleno bend.
- The box is aluminum, it is not subject to deformation when humidity and temperature change. Increased rigidity of the structure.
- The base finish of the box is anodized aluminum, Chrome Matt color. It can be both a finishing finish and a base for painting. During installation, it is possible to paint in any color together with the wall.
- Ko
Door kit
Preparation of the doorway
1. Prepare the necessary dimensions of the opening L2/H2.
Attention! Having prepared openings for
standard door sizes
th
, you save on the cost of doors! 2. The walls should be plastered verticallyat the same level (without deviations). Prepared for the application of finishing.
3. Floors. The door is installed at the level of the finishing floor. Necessary:
    - the presence of a finishing floor or a finishing screed with a level mark of the finishing floor;
    - floors should be flat, without differences.                                                                              
Advantages of the Italian technology
Door frame finishing options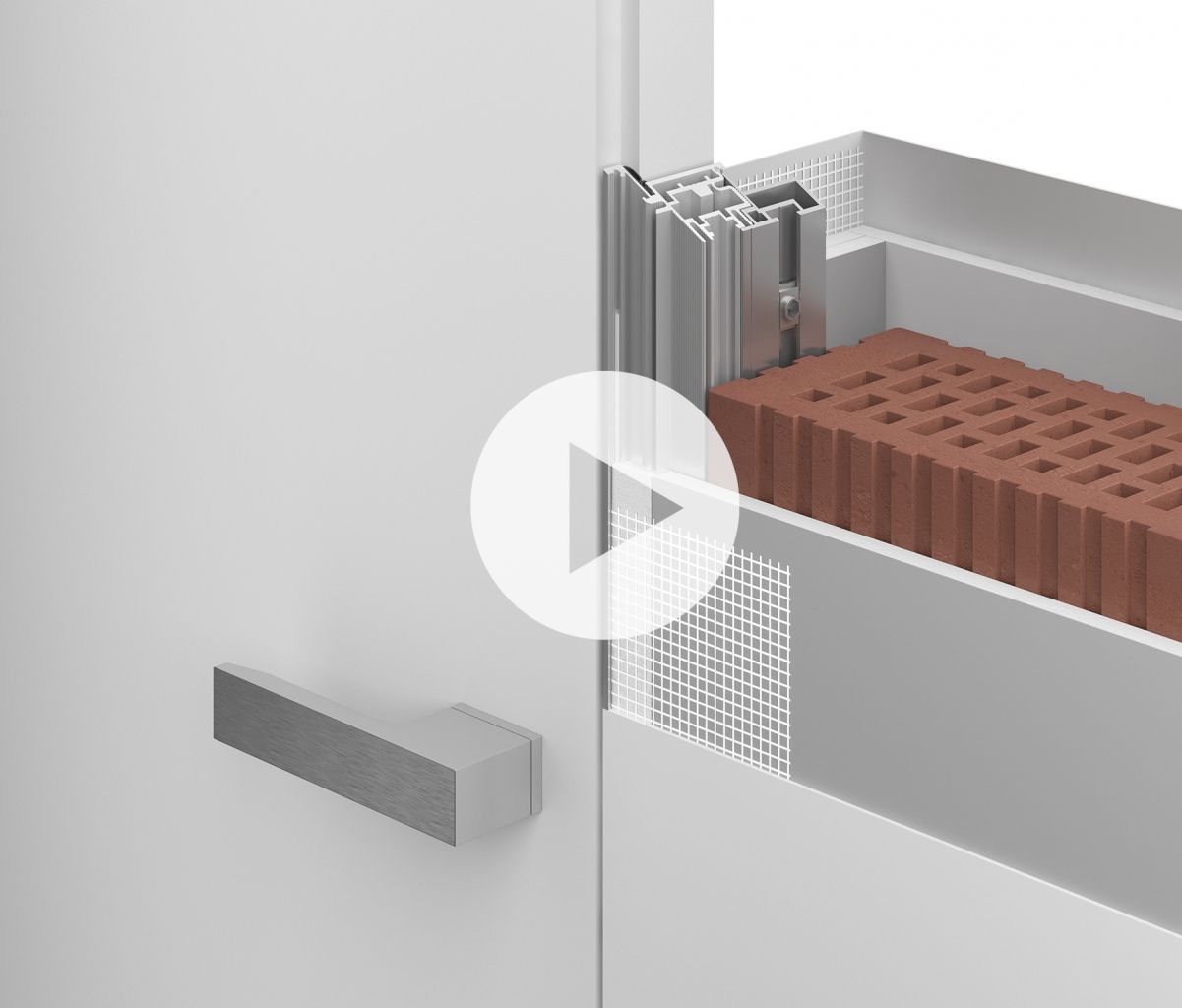 Video instructions for installing a door with a hidden box
Minimal cost in collection
CORDA-60.
Price per set: 60 mm thick canvas, model "101P" finished with Bianco matte enamel, conditional size 60/70/80x190/200/210 cm, hidden box in the finish - Chrome Matt anodizing, sealer, hidden hinges, magnetic lock.
Request for cost calculation