Inexpensive door for hotels and hospitals
Description of the collection
UNIX is an economical version of the door in an aluminum box with platbands. Minimalistic design with a wide choice of finishes.
The color unity of the door elements: the aluminum profile of the canvas, the box, the platbands and the handle can be made in one of the 9 standard colors of the manufacturer. When installing the platband from the side of the opening, the dobro is also offered in the finishing of the canvas.
UNIX doors are specially designed for public spaces with high traffic. This is facilitated by a durable aluminum frame of the canvas, a one-piece aluminum monoblock box with a platband and high-strength finishes: HPL, LAMINAT EGGER (for large batches of doors). This design gives the door increased rigidity, provides moisture resistance of the structure, resistance to damage and deformation with changes in temperature and humidity.
The convenience and simplicity of the design, as well as a more flexible system of production dates, allow you to mount doors UNIX as quickly as possible and in large quantities.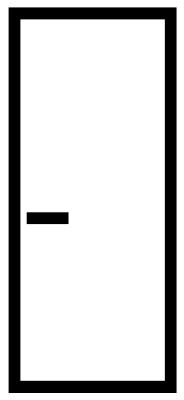 Advantages
- Canvas 45 mm thick, on an aluminum frame.
- Options for finishing the canvas: DRY SKIN - modern patented technology of industrial application of varnishes by the roll method by hot rolling, LACCATO – matte enamel, HPL – decorative composite material, VENEER - natural veneer, LAMINAT EGGER – laminated chipboard (finishes according to the EGGER catalog – on request).
- Box U-SYSTEM: aluminum monoblock with a platband on the opening side (basic equipment). The basic finish of the box with a platband and the aluminum frame of the canvas is anodized aluminum in Chrome Matt color. It can be both a finishing finish and a base for painting. As an option – they can be in lubom from the colors offered by the manufacturer. 
- Visible HAFELE loops (made in Germany).
- Silent magnetic lock AGB POLARIS-ALUTOP (made in Italy).
- Option: trim on the side of the box with a finish in the finishing of the canvas.
- Maximum dimensions: width up to 90 cm, height up to 300 cm.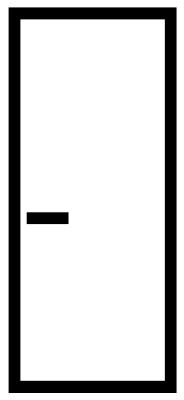 Versions of the designs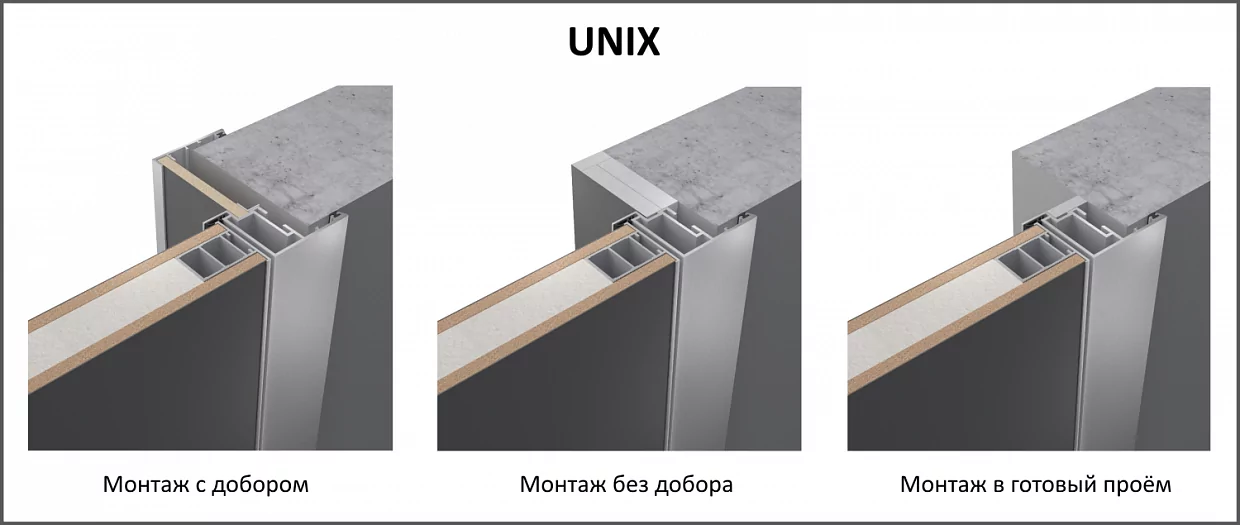 Preparation of the doorway
1. Prepare the necessary dimensions of doorway L2/H2 (width, height).
Attention! If you prepare the doorways for standard door sizes, you will have a discount.
2. The walls should be plastered by a vertical level (without deviations). They should be prepared for finishing work.
3. Floor. The door is installed on a level of the finish floor;
- finish floor or floor topping with a mark of finish floor level;
- the floor should be smooth, without weirs.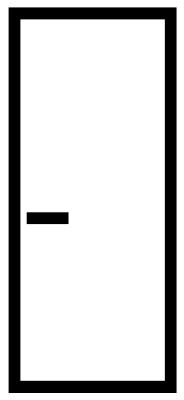 Minimal cost in collection
UNIX.
Price per set: canvas in finish - DRY SKIN, conditional size 60/70/80/90x200/210 cm, aluminum frame of the canvas in Chrome Matt color. Box: aluminum monoblock with a platband on the opening side in the finish - Chrome Matt anodizing. Sealer, visible hinges, lock.