Size matters!
Meet doors up to 3,5 meters high
High doors are on trend in recent years. Increasing number of people want to have the high doors in their interior. They lift up the ceilings, give more "air" and visually enlarge a room.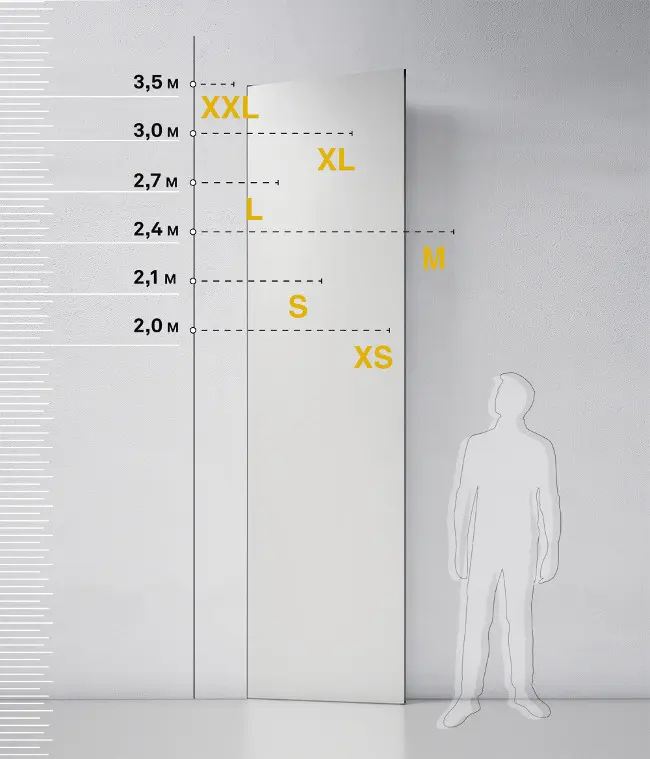 Door leaf thickness 6 sm
The thickness of the traditional door is 4 sm., and sometimes even 3.6 sm. The massiveness of a door says about its solidity and prestige. Moreover the big thickness of a door leaf provides the good isolation. The architects appreciate this advantage.
Details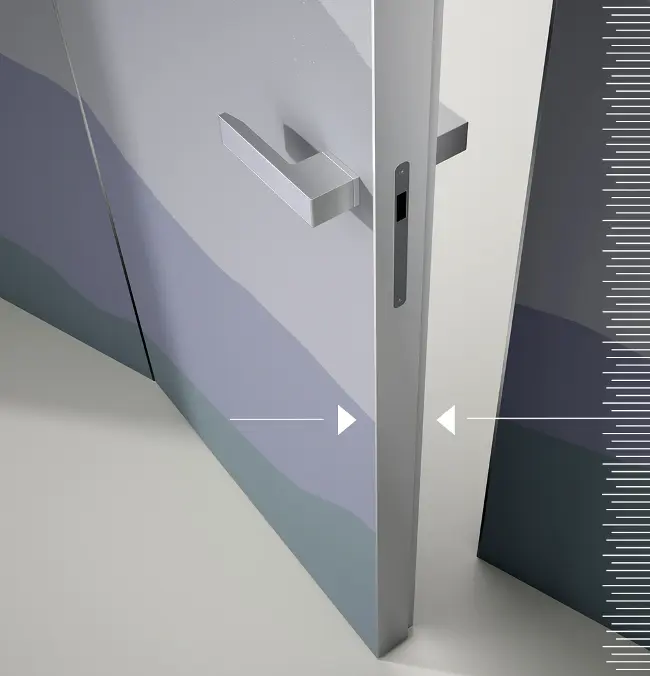 Aluminum edge on door leaf
Aluminum – is an environmentally friendly material that creates the atmosphere of future in a room. The anodized profile, or powder-painted, gives the door a minimalist chic and adds the extra protection and rigidity.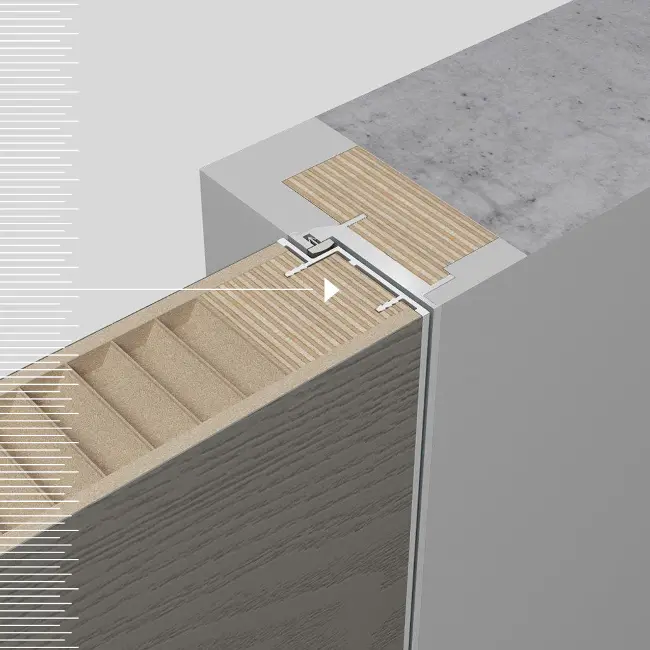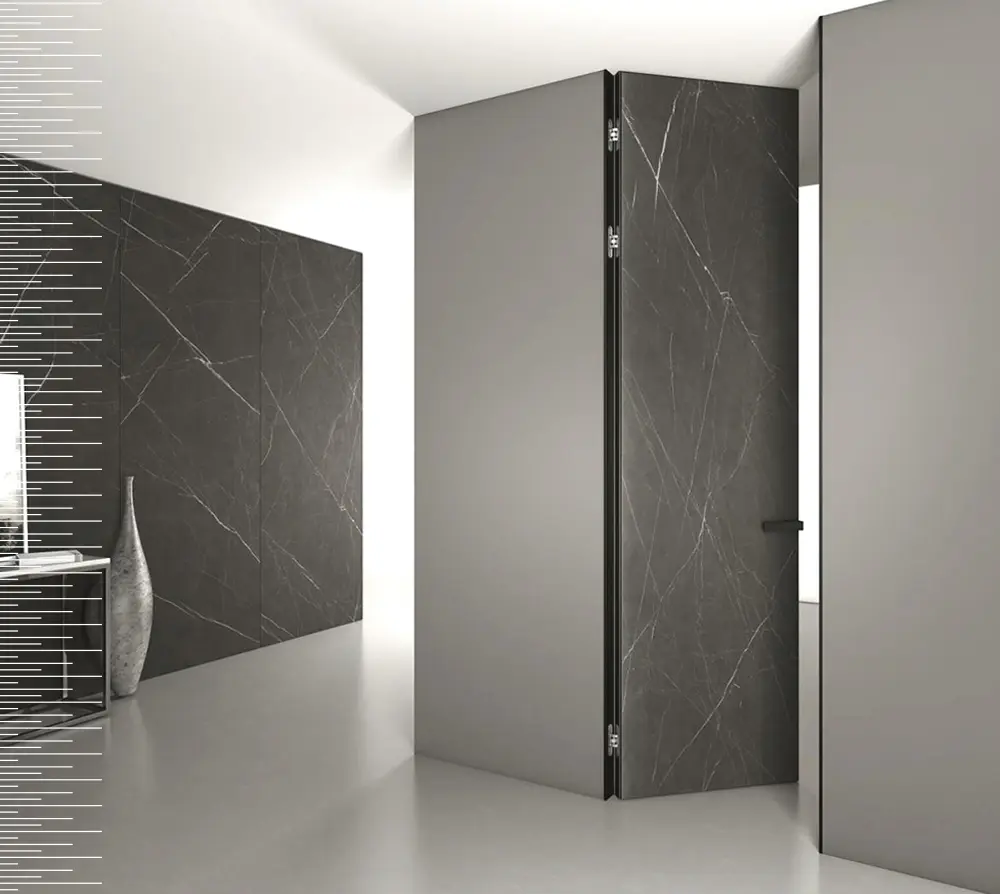 Variety of finishing
Choose all possible door leaf finishing: soil for painting, enamels, veneers, gloss, glass, composite and ceramic slabs. In combination with different colors for painting the aluminum profiles, it becomes possible to choose the interior solutions.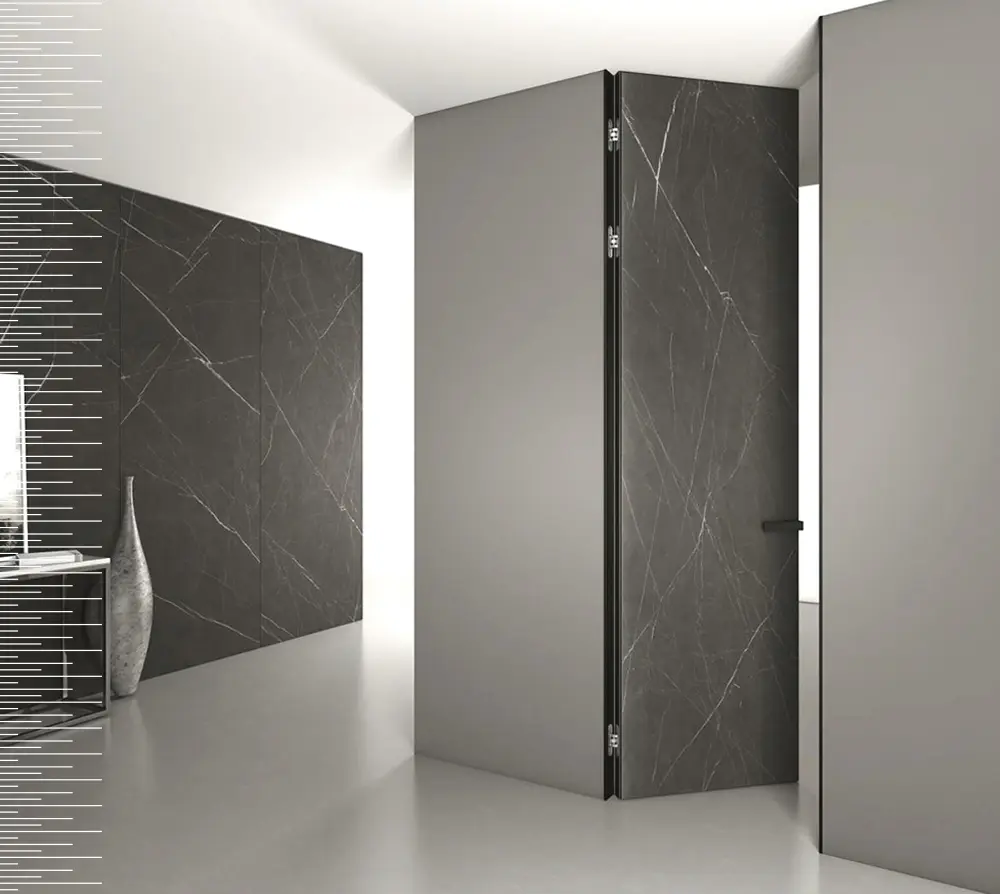 Doors are equipped with socket-free handles of rectangular form
Moreover this type of handles let to make an ornamental plug that coincides with the door leaf material. The handles are made in Europe.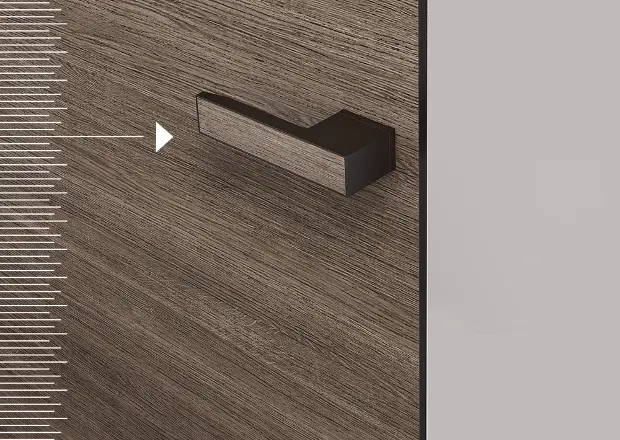 Everything in the same color
You can reach a special interior aesthetic if you paint all elements – box, edge on door leaf and handles – with powder paint in one color.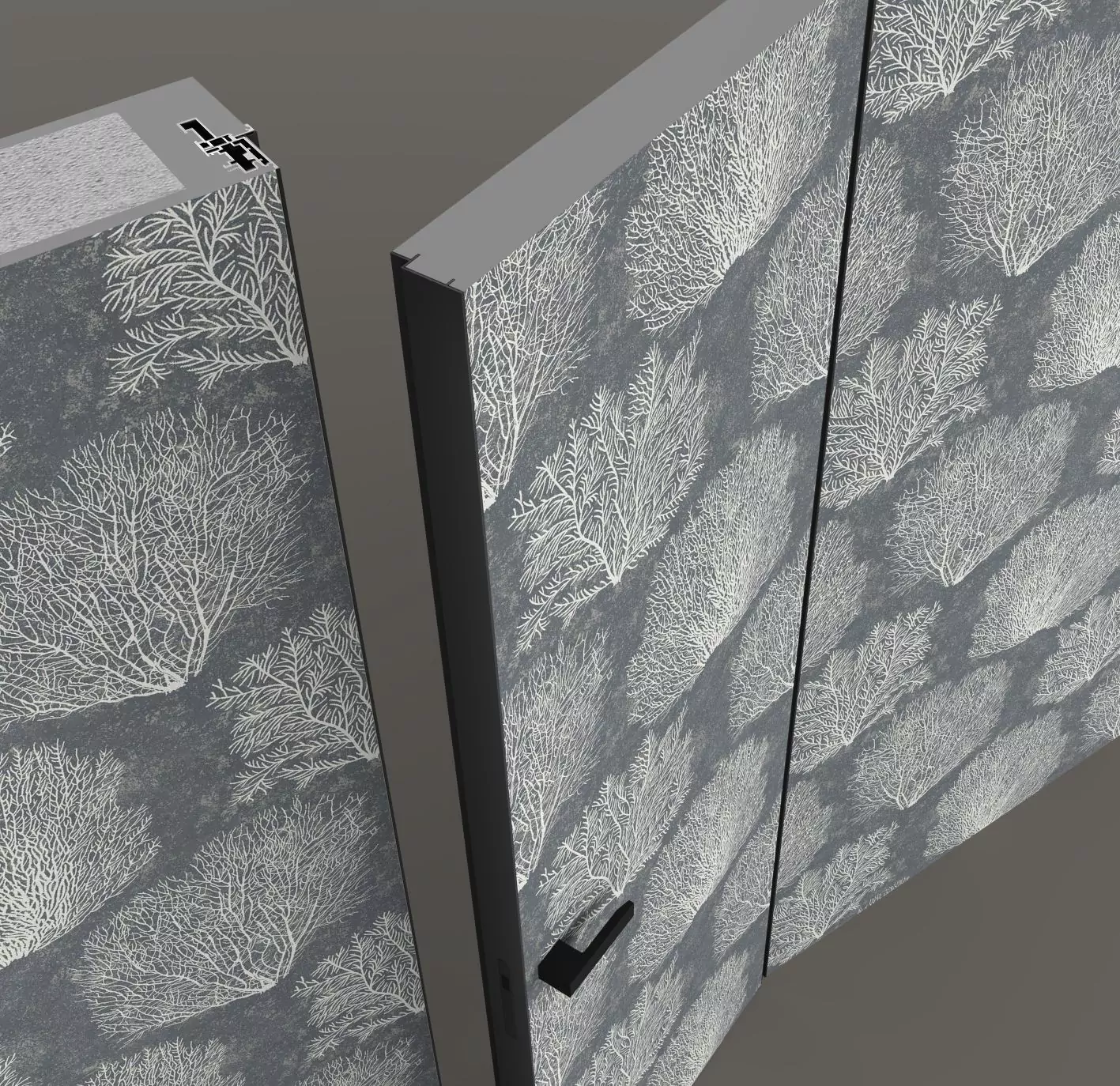 Hidden box INVISIBLE
Hidden INVISIBLE box is totally made from aluminum and it is reinforced by false box – the additional secondary profile. That's the main difference between the constructions of UNION hidden boxes from any standard hidden boxes in a market. The rigid reliable construction is designed for long and intensive operation, including for heavy doors. Initially the box is anodized in silver aluminum, but it can be also painted in a wall color or in any color according to the factory catalogue.